AUTOMATIC STAMP PRODUCTS
---
Precision Metal Stampings Est. 1941
Precision Metal Stampings
Est. 1941
ISO 9001:2008 Registered
Credentials
ISO Registration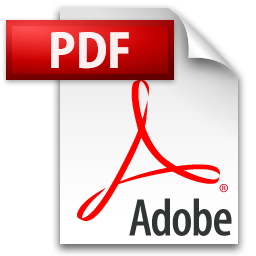 Automatic Stamp Products is an ISO 9001:2008 registered company. We only source our raw materials, heat treat, and plating from ISO and/or TS certified companies to ensure that your stamping meets the quality you expect. We commit to providing a product into which quality is designed, built, and maintained at the most economical cost. As an ISO 9001:2008 registered company, you can be assured that producing a quality product to your specifications is of utmost importance to us, not an afterthought. Back to top
Professional Memberships
Automatic Stamp Products is a member of the Precision Metalforming Association, a trade association representing the metalforming industry in North America. Back to top
Testimonials
"

Automatic Stamp has been a trusted supplier for Cleveland Commutator for many years. Their openness and approach to on time deliveries and problem solving and resolution is appreciated. - Cleveland Commutator

"
We strive to help you, our customer, produce a quality product at a competitive price. In early 2011, we conducted a customer satisfaction survey, the results of which underscore the results of our commitment to quality and customer service:
94% of respondents rated our service "excellent" or "above average."
You don't have to take our word for it! See feedback from some of our customers on the right.
Back to top
Experience
"

We have been doing business with Automatic Stamp Products for over 30+ years. They have always worked with us to either move our shipments up or back. I would highly recommend this company to others. - Lund Equipment Company

"
Automatic Stamp Products has maintained a reputation of producing high quality precision metal stampings since 1946. We specialize in difficult-to-produce parts and redesigning existing parts to reduce costs. We have extensive expertise with Multi-SlideŽ machines, fourslide machines, and punch press, as well as secondary operations and assemblies. For more than 65 years, we have continually implemented innovations to maximize quality, minimize costs, and meet customer expectations.
Here are some highlights of our key innovations:
1959: Introduction of in-die tapping on our Multi-Slides®.
1979: Introduction of wire EDM in our Tool and Die Department
1985: Utilization of CAD/CAM system in our Engineering Department.
2000: Installation of a vision microscope in our Quality Department.
We have extensive expertise in many types of materials and offer heat treat and plating services to your specifications through our partners who are ISO and/or TS Quality Management System registered.
Back to top